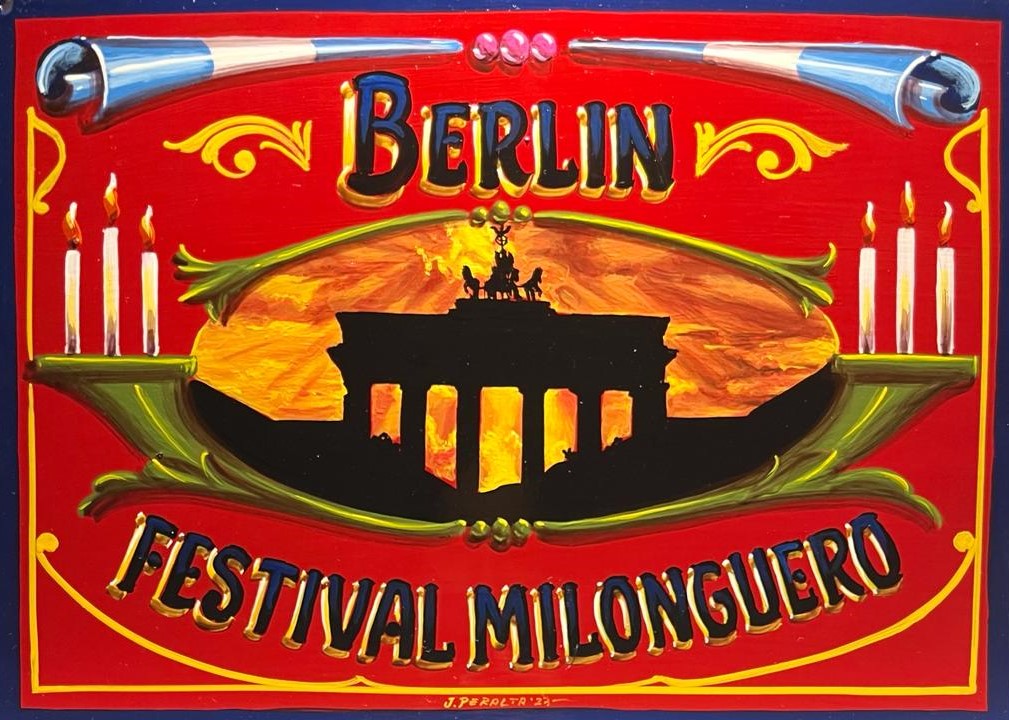 2023 
Full MILONGA WEEKEND PROGRAM
We are happy to invite you to the first Berlin Festival Milonguero!  

We want to do an event for everyone and have a super package for you to dance the whole weekend!
 80 Euros Milonga-Package includes:
 
32 hours of tango – 6 Milongas 

Live concert

 

with the

 

Berlin Community Tango

 

Orchesta

 

and the fantastic voice of

 

Carlos Roulet

 

from Argentina
Three shows

 

with 3 Argentinian tango couples:
1. Jonathan Saavedra

 

and 

Clarisa Aragon

2. Fatima Vitale and Andres Sautel
3. Griselda Duarte and Nicolas Di Rago.
Special Sunday afternoon milonga

 with Folklore live music and Argentinian artists:
1. Duna Rolando trio
2. Duna Rolando (singer)
3. Gabriel Battaglia (guitar)
4. Tomas Diaz (bandoneon)
And a traditional gaucho show by Fernando Romero "Chucky"!
Best 6 international Djs:
Guillermo Monti (Argentina)

Leandro Furlan

 (Argentina)
Alberto Germanó (Argentina)
Ala Malisa (Poland)
Aaron Benchimol (Argentina)
Francesco Ceschi (Italy)